Backcountry Pizza & Tap House is proud to offer Boulder, Colorado's widest selection of draft micro brews. With 60+ beers on draft, new rotating taps daily, and more than 300 bottles, you'll have no trouble finding the perfect beverage to enjoy with our wide array of appetizers, pizza, and the best burgers in Boulder.  Join us the BCPTH sports bar in Boulder, Colorado with friends, family, or for a business gathering — our lively and knowledgeable staff looks forward to taking care of you!
Geeks Who Drink Every Wednesday!
Join us every Wednesday at 7pm for the best trivia in the land! Our quizzes cover everything from Hungary to The Hunger Games, from science to sports, from the Billboard Hot 100 to Better Call Saul.
Each quiz consists of seven rounds of eight questions each, in a variety of formats, including audio and visual rounds.
Teams can be up to six players, so bring your smartest friends (or some likable dummies)—or come solo. We can always help you join a team!
Winning teams get bar cash and other special prizes. Bonus questions are sprinkled throughout the quiz will net you additional goodies. But mostly it's about establishing your dominance—or at least pleasantly surprising yourself. You're into that, right?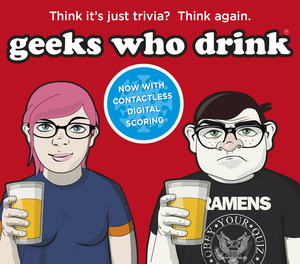 Ready to order NOW?
BCPTH is happy to provide our full menu here on our website.  If you wish to place an order please either call in (303) 449-4285 or use our convenient partner, ChowNOW for all online ordering.  If you have any questions about our menu please don't hesitate to ask. We have appetizers, pizzas, burgers, many entrees and Boulder Colorado's best wings in town.
ORDER NOW